All our professionals at Kampfer Dental maintain the highest levels of accreditation and pursue ongoing education to stay abreast of the latest trends in dentistry.
Igor Kampfer, DDS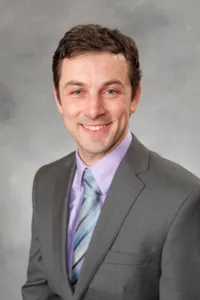 Dr. Kampfer received his Doctor of Stomatology degree from University of Belgrade as well as Doctor of Dental Surgery degree from University of Illinois at Chicago. Having more than ten years of experience in dentistry allows him to provide state-of-the-art comprehensive care that is tailored to fit patients' needs. Approaching patients professionally and respectfully, taking the time to discuss their concerns and needs, and managing their frustrations are as equally important to him as excellent technical execution. As a general dentist, he appreciates all areas of comprehensive dental care from preventive treatment, crown and bridge work, root canals, orthodontics and cosmetic care.
Dr. Kampfer is passionate about continuing his dental education. He attends many hours of continuing education classes and dental study club meetings. Some of his favorite areas of continued study are esthetics dentistry, dental implants, laser and soft tissue management, and orthodontics. He is devoted to his work and well appreciated for his compassion and gentleness. He very much enjoys working on children. He is fluent in Serbian.
Dr. Kampfer is an active member of the dental profession. He holds membership in American, Illinois State and Chicago Dental Society as well as in Academy of General Dentistry and World Clinical Laser and Imaging Institute.
Ghaith Darwish, DDS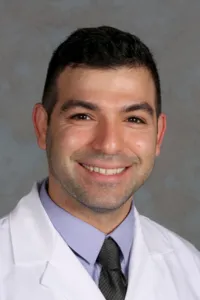 Dr. Ghaith Darwish received his Doctor of Dental Surgery degree from the University of Illinois at Chicago College of Dentistry (UIC COD), and upon graduation, he was inducted into the Omicron Kappa Upsilon Honor Society.
Dr.Darwish completed his specialty training in Advanced Prosthodontics at UIC, and continued his education by pursuing a Master's degree in Oral Sciences.
Dr. Darwish's training covers the full scope of prosthodontics, including reconstructive, esthetic, and implant dentistry. His patients describe him as a compassionate, trustworthy dentist, who cares about them and their dental health. He takes time to talk with each patient and determine together what is best for them, and their individual circumstances.
Currently, Dr. Darwish holds an academic position as a Clinical Assistant Professor at UIC COD. In his free time, he loves traveling and enjoys photography.
Luke Aiura, DDS
Dr. Luke Aiura grew up in Chicago and graduated from Northwestern University. He began his professional career as an English teacher in a small town in southern Japan - but then discovered his passion for healthcare. He went on to receive his Doctor of Dental Surgery degree from the University of Michigan, graduating with honors in academics, leadership, and clinical proficiecent. Dr. Aiura expanded his clinical skills by completing the Advanced. Education in General Dentistry (AEGD) residency at the South Texas.
Veterans Health Care System in San Antonio. In this program, he received extensive training in periodontal surgery, placement of dental implants, IV sedation, endodontics, full-mouth rehabilitation, orthodontics, and advanced esthetic dentistry.

Dr. Aiura is committed to providing the highest level of comprehensive, compassionate, and evidence-based dental care. He focuses on building long-term relationships with his patients based on education and open communication – and takes special care to understand and treat patients with dental anxiety. He is a member of the American Dental Association, the Academy of General Dentistry, the International Congress of Oral Implantologists, The American Dental Society of Anesthesiologists, and the Chicago Dental Society. Outside the office, Dr. Aiura enjoys playing guitar, fitness/nutrition, and exploring Chicago's vibrant food and music scene.